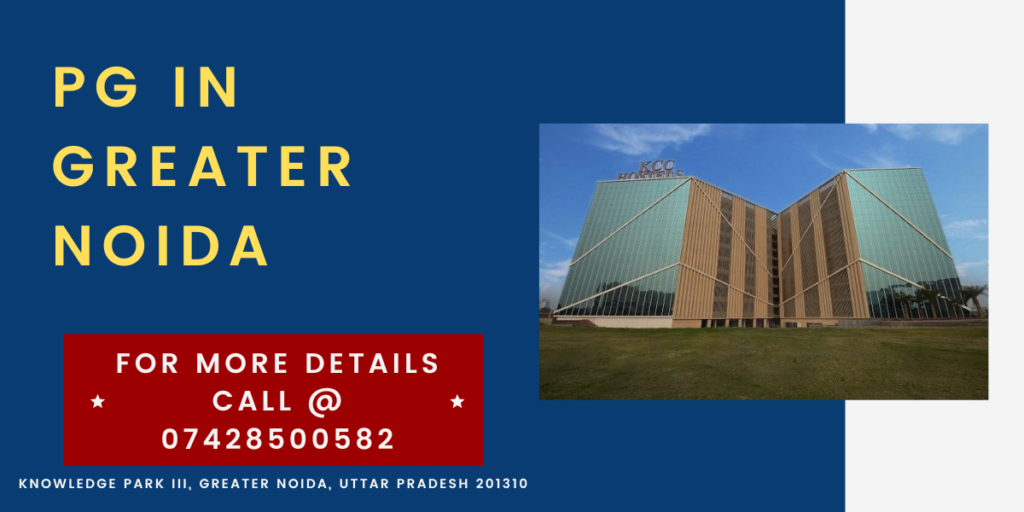 Many young people frequently leave the comfort of their homes and go to big cities in search of better educational and job prospects. The majority of them are anxious about moving to a new place alone and worried about the costs associated with renting an apartment. A metropolitan city like Greater Noida is the first choice for people coming from different parts of North and Central India seeking education and jobs. They need a place to rest and food to eat for which most of them prefer to accommodate PG in Greater Noida they can afford equipped with limited amenities but are comfortable enough to give them a home-like ambiance. Depending on your preferences and budget, you can either book a Boys PG in Greater Noida or Girls PG in Greater Noida.
Why PG in Greater Noida?
Well, people normally book a hotel or PG room in cities where they travel to or stay in. If you are certain about staying in Greater Noida for long, then where else can you find better accommodation than PG in Greater Noida Alpha 1, PG in Greater Noida Beta 1, and PG in Delta 1 Greater Noida. These are some of the major industrial and commercial areas in Greater Noida.
In case you are a student pursuing a degree or diploma course in Greater Noida for the next 3-4 years, then PG in Greater Noida Knowledge Park 2 will help you save both time and money because Knowledge Park is home to all major colleges in the area. The majority of occupants are either students or staff members working in these colleges or companies located within Alpha, Beta, and Delta sectors. It takes only a few minutes to reach your workplace or study center from PG in Greater Noida.
The best PG in Greater Noida near Pari Chowk is the one that provides the best amenities all year round at a fraction of the price you would spend on a hotel room in a month. Whether you are looking for a single/double/triple occupancy PG in Greater Noida Knowledge Park 2, KCC Hostel has got everything covered for you.
PG in Greater Noida Price
Leaving your residential surrounding to explore the vastness of Greater Noida, all by yourself with a limited budget, is not an easy transition. It is only normal for you to be mindful of your ability to live independently while paying high rent while living away from home. When you are out of your home and completely dependent on the little money you brought with you, it becomes adamant for you to curb spending and make adjustments in your lifestyle to ensure survival during your stay. Speaking of which, it is common practice among people traveling to Greater Noida to seek cheap PG in Greater Noida near Pari Chowk if they plan to stay longer for study or job.
PG in Greater Noida with food and cheap pricing will take away all the worries and concerns associated with young people living away from home. If price is not an issue, a single room PG in Greater Noida near Pari Chowk would be great to enjoy your personal space with just a few thousand more to pay. However, they even offer multiple occupancy rooms with separate boys' and girls' dormitories to serve as per the financial capacity of residents.
When it comes to Boys PG in Greater Noida, KCC Hostel is a league apart from the rest. It has top-notch sanitation, luxurious accommodations, and cozy living spaces in addition to a wide range of social and cultural activities. The same is true for PG in Greater Noida for female occupants. For these young men and women who have just ventured out into the strange big world with limited budget and connectivity, KCC hostel is truly a home away from home.
Benefits of PG in Greater Noida
With so many positive aspects of PG in Greater Noida, it is hard to point out a few and leave the rest unnoticed. From clean rooms to delicious food and cheaper prices, PG in Greater Noida near Pari Chowk can offer world-class hospitality with 4 major highlights that you should know:
Promoting Co-living
There is an increasing demand for PG in Greater Noida as more people move to this vibrant city in search of better employment and educational possibilities. Apart from affordable housing solutions, PG in Greater Noida near Pari Chawk promotes co-living culture and encourages students to live in groups of 3-4 people. This allows them to make new friends, play games, study together, and learn from each other.
Offering Affordable Housing
Renting a hotel room can cost you more than 30% of your salary or allowance per month. You don't have to pay money to maintain a rented house and pay numerous utility costs while you stay at a PG in Greater Noida. The staff present at the facility with take care of everything for you;all you have to pay is your monthly rent. For co-living spaces, PG in Greater Noida knowledge Park 2 is the most ideal because they are positioned close to just about everything from colleges to companies and expo mart India.
Benefit of Proximity
PG in Greater Noida near Pari Chowk and Knowledge Park 2 are built near educational institutions, business centers, and office buildings. Being close to where you'll be working or going to school will save you money and time on travel. Also, the communities where these are found frequently provide a strong social and civic infrastructure.
Working professionals in companies located in Alpha, Beta and Delta commercial sectors can find good accommodations at PG near Wipro Greater Noida and PG in Greater Noida Alpha 2. In addition to having numerous amenities, it is also thought to be the safest area to stay.
Personal Growth
Living around a diverse set of people that come from various backgrounds, states, and viewpoints allows you to grow as a person. Your life is enriched by mixing with folks from different backgrounds.
Tips to Picking The Right PG in Greater Noida
While picking the right PG in Greater Noida, people generally have 4 thoughts in mind before checking in. How much should I have to pay? What basic amenities are there? Is it close to my workplace or college? Is the food healthy and hygienic?
With these four inquiries, let's understand the process of choosing the right PG in Greater Noida:
Location
Most people prefer to live close to their workplace or college. Make sure the PG is situated in a desirable area so you may have easy access to the city's major attractions. Check the proximity of the bus stations, train stations, and other transportation hubs.Look around to see if there are all the facilities you need, such as pharmacies, hospitals, etc., so you can use them if there is an emergency. Moreover, make sure there are quality restaurants and shopping centers nearby.
If you are working in Alpha 2 sector, you should go for a PG in Greater Noida Alpha 2 to minimize your traveling expenses. If you work in Wipro Company, you can easily rent an affordable PG Near Wipro Greater Noida with just a quick search on your browser.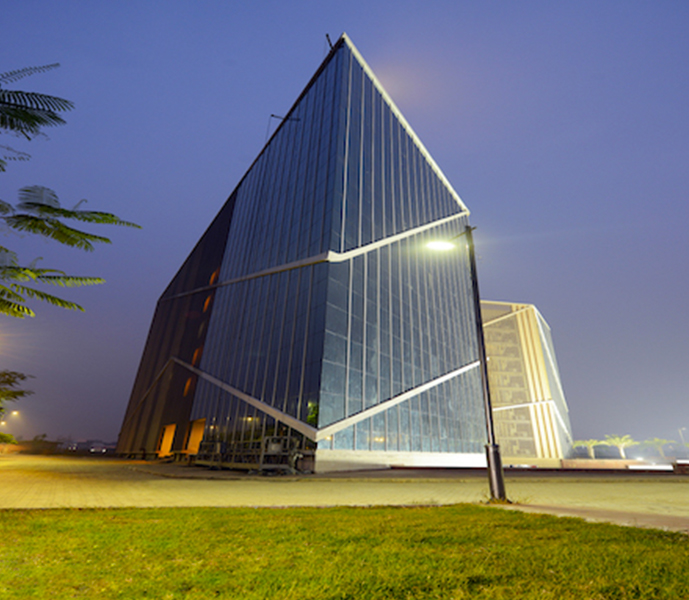 Amenities
PG in Greater Noida Knowledge Park 2 offers water, electricity, and maid services with consistency and good quality. Moreover, confirm that the rent for these facilities and the amount paid for rent is within your budget.
Food
If you require a PG in Greater Noida with food of your choice, make sure you mention your preferences for lunch, dinner, and breakfast as well. Check if they serve both veg and non-veg dishes. Some PG in Greater Noida Knowledge Park 2does not offer non-vegetarian food. Several home owners also provide their tenants access to the kitchen so they can cook whatever they like. If so, it would be a preferable choice.
Do your research
Before paying the down payment, do a quick inquiry to the tenants of the PG in Greater Noida near Pari Chowk. In order to live trouble-free, run a background check on the home owners.Make every effort to browse through several web portals so that you can choose the one that treats you like the privileged guests they are and goes above and beyond to provide them with all the essential amenities.
Why choose KCC Hostel in Greater Noida?
We facilitate the student's journey while providing a secure residence for young and talented pupils. As a Leading PG in Greater Noida Knowledge Park 2, KCC Hostel assists students and teachers in finding the ideal residence with the best amenities close to their colleges for both Indian and international students.
Our staff, which has several years of professional experience, has since then hosted thousands of students in Greater Noida. We provide the broadest and most fulfilling selection of beautifully made rooms that were created and are operated for both boys and girls who are students and instructors in the Greater Noida area. This provides customers the ability to investigate and contrast a selection of accommodations with customizable amenities so you can make the best decision.
Stay at one of the 150 AC/Non-AC rooms fitted with cozy bedsheets, attached bathrooms, furniture, flat-screen television, and fireplaces. With a capacity to accommodate 600+ inmates within a 40 acre campus equipped with a sports complex, cafeteria, and parking lot, KCC Hostel is a league apart from other PG in Greater Noida Knowledge Park 2. All bedrooms feature a balcony or patio to allow fresh air to fill in. A free wireless Internet connection allows you to stay in touch with the outside world 24/7, and cable connections for you to enjoy your favorite TV shows and movies. Desks and safes are provided as extras, and regular housekeeping is available.
KCC Hostel is an affordable and comfortable alternative to pricey apartments and hotel rooms where security deposits are greater than what we charge you for a full year, especially for group travelers and students. It also makes a perfect stopover for foreign delegates, fair attendees, business travelers, and exhibitors looking for nearby PG in Greater Noida near PariChawk. You won't be charged extra for meals or any extras. All of it is covered by a single, upfront payment.
Location
The closest airport to KCC Hostel is Indira Gandhi International Airport (DELHI), which is situated 36.9 miles (59.3 km) away. KCC Hostel may arrange for you pick up and round trip cab if you're seeking for a PG in the Greater Noida Beta 1 or Alpha 1 business zones.
Amenities:
While the gym is indoors for workouts, you can also try one of the other recreational amenities we offer, such an outdoor sports complex for basketball and tennis. There are barbecues, a picnic area, and free wireless Internet access accessible.
Business Amenities
Business class people can enjoy free wired Internet access, complimentary newspapers in the lobby, dry cleaning and laundry services, meeting spaces, parking, and an auditorium. Free parking is available on-site.
Dining:
Take advantage of the room service provided by the KCC Hostel (during limited hours). Everyday from 7:30 AM to 9:00 AM or attend the buffet during lunch hours. Food is served 4 times a day including breakfast, lunch, evening snacks and dinner.
High quality food, laundry and cleaning services with KCC Hostel
As the best PG in Greater Noida near PariChawk, we offer exclusive accommodations to all tenants including Single/Double/Triple occupancy with AC/Non-AC rooms depending on your preferences and budget. All safety and hygiene features present in the PG are of global standards. You can engage in more social activity if you want to stay with us. We are becoming more and more prevalent in Greater Noida near the colleges.
The entire facility is under CCTV surveillance all-round the day with security guards patrolling and guarding the entry points.
FAQs
Q1. Is KCC Hostel the safest PG in Greater Noida for females?
Boys' and girls' security is the top priority, therefore KCC Hostel is as safe and pleasant as a home. It has a multi-tiered tech-enabled security system, which includes biometric entry and CCTV cameras, as well as a station with a 24X7 security officer.
Q2. Which amenities are there in KCC Hostel?
Best is always considered the norm with KCC Hostel. All dormitories and rooms in KCC Hostel feature the best amenities, including WiFi, TV, AC, healthy meals, security, a shared entertainment space, a constant supply of water, a shared gym, and living room.
Q3. Are PG in Greater Noida Knowledge Park 2 expensive?
Not necessarily. PG in Greater Noida price depends on many factors including amenities, location, rooms, etc. KCC Hostel is the cheapest yet most comfortable PG hostel in Greater Noida Knowledge Park 2.
Q4. After COVID, how secure are the PG in Greater Noida?
We guarantee that all of your properties will receive regular sanitization. Since we have security and temperature scanners in place, there is little risk of exposure to virus from the outside.
Q5. Are there housekeeping services good in KCC Hostel?
Absolutely, we offer first-rate cleaning services in KCC Hostel, as well as well-appointed rooms with high-speed Wi-Fi, DTH, a refrigerator, a microwave, and ample ventilation.
Q6. What is the average price of PG in Noida?
A. The average cost of a single room PG(Paying Guest) in Noida is ₹10,000.
Q7. Which sector in Noida is best for PG?
A. List of top localities for PGs in Noida
1. Sector 62
2. Sector 15
3. Sector 126
4. Sector 76
Q8. What is the full form of PG in Boys hostel?
A. Rent is paid monthly in exchange for the use of the property's services, and this type of arrangement is known as a "paying guest" (PG) accommodation.